Equipment
High-performance machinery for a large-scale projects.
Wheter you need a turnkey project or a rehabilitation, Aciers Richelieu and Usinage St-Laurent have the equipment to meet each and every one of your needs. Our three fully equipped plants employ state-of-the-art software for design and can handle inspections to repair parts all the way through mechanical engineering.
Where flexibility meets capacity
That's the basis on which Aciers Richelieu and Usinage St-Laurent have built their reputation. During a major shutdown or breakdown, we shift into overdrive to provide you with our equipment, a complete inventory of materials and a dedicated team that's always ready to respond to your needs.

Aciers Richelieu and Usinage St-Laurent can manage your project from start to finish: whether you need design, a 10' x 44' CNC cutting table, a Hexagon 7540 measuring arm, a 5-axis 20-ton horizontal boring machine, or a 263'diameter vertical lathe.

50-ton lifting capacity, 28' below the hook, 263'' turning capacity, and 155 employees are ready to take on non-standard projects and parts.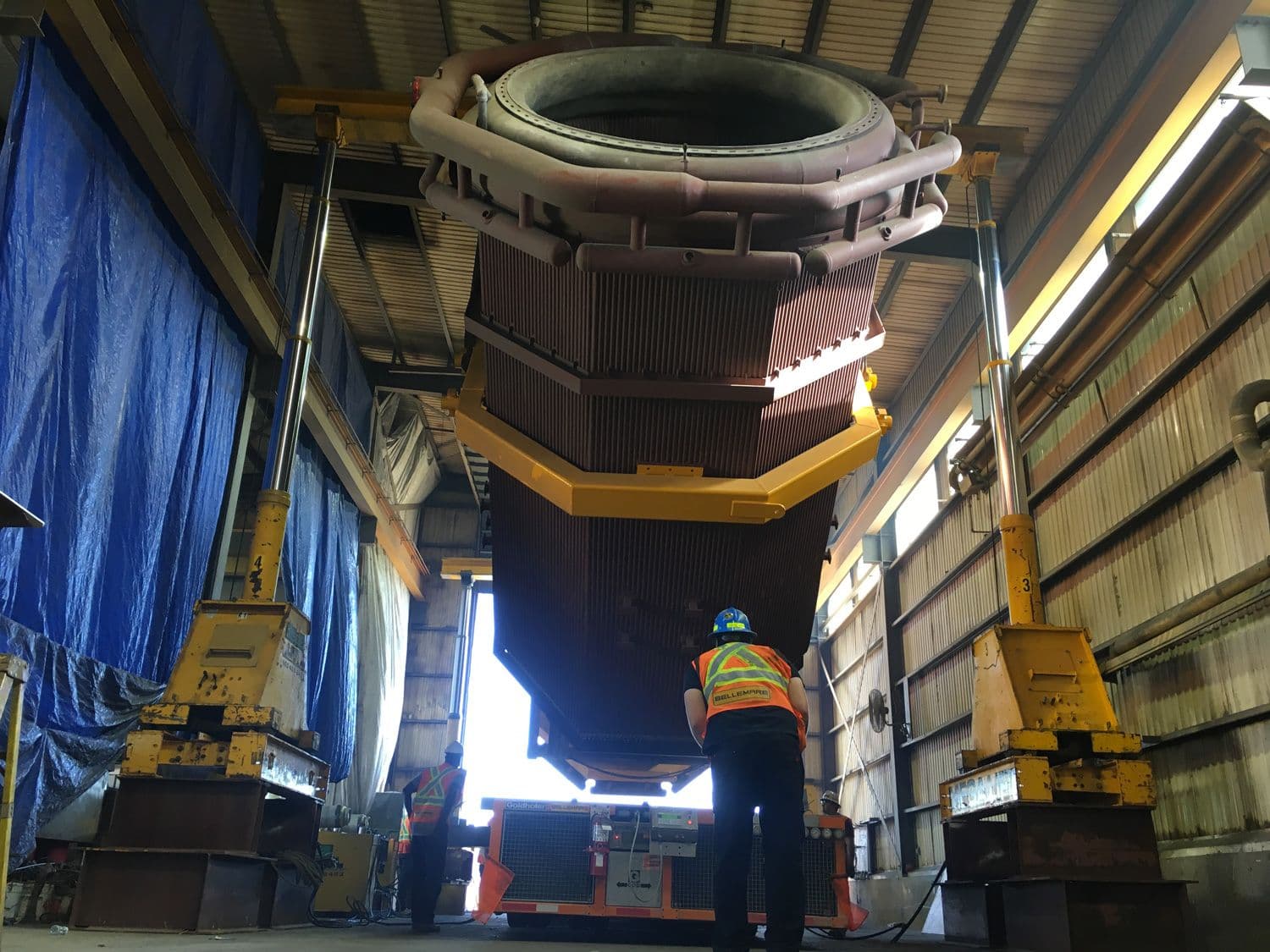 Space for projects of all sizes

Aciers Richelieu - Usine Sorel
Address

190 du Roi Street, Sorel-Tracy, Quebec, Canada

Area

35 000 sq ft

Lifting capacity

25-ton

Aciers Richelieu - Usine Tracy
Address

600, Cormier Street, Sorel-Tracy, Quebec, J3P 4N5

Area

25 000 sq ft

Outdoor area

245 000 sq ft

Lifting capacity

50-ton

Height under the hooks

28 feet

Usinage St-Laurent
Address

300 Cormier Street, Sorel-Tracy Quebec J3R 1V2

Area

50 000 sq ft

Outdoor area

200 000 sq ft

Lifting capacity

50-ton

Adélard-Boucher warehouse
Address

1305 Adelard-Boucher Street, Sorel-Tracy, Quebec J3R 5S2

Area

40 000 sq ft

Outdoor area

36 000 sq ft

Lifting capacity

25-ton

Élizabeth warehouse
Address

220 Élizabeth Street, Sorel-Tracy Quebec J3P 4H9

Area

11 500 sq ft

Lifting capacity

12-ton

Victoria warehouse
Address

84 Victoria street, Sorel-Tracy Quebec Canada J3P 1Y7

Area

5 000 sq ft