Sectors
Our versatility is our strength
At Aciers Richelieu and Usinage St-Laurent, we know how to meet the diverse needs of the heavy industry stakeholders. Our team is available 24/7, ready for unexpected or planned plant or hydroelectric power station shutdowns. Out with routine, in with variety!
Each industry has its own success story
The variety of components required bye the heavy industry also implies a variety of materials. At Aciers Richelieu and Usinage, our expertise extends to a wide range of materials, including carbon and stainless steel, nickel alloys, aluminium, chromium carbine and more, ensuring we are fully equipped to meet your requirements.
A player in the field since 1980, Aciers Richelieu manufactures, rehabilitates, decommissions and installs mechanical components such as ladles, water panels, dust collectors, reactors and more.

We manufacture and repair components for the mining process, covering all process aspects, such as mining operations, concentrators, pellet plants and equipment handling. Catering to our role as a distributor of chromium carbide plates, Aciers Richelieu is a leading expert in the manufacturing of welded mechanical components and abrasion-resistant wear parts.

Whether manufacturing or rehabilitating turbine or alternator components, dam gates or material handling equipment, our proximity to our three plants enables us to work efficiently on large parts such as head covers and bottom rings, turbine guide bearing, wicket gates, etc.

While we manufacture and renew hoppers and other material handling equipment both at our plant and directly on site, we have also handled projects in various Quebec ports, including Deception Bay. Thanks to our facilities' direct access to a deep-water wharf, we can seamlessly conduct the final component assembly on a barge.

The wide variety of customers in the sector gives us the distinctive opportunity to work on wear parts, reactors, pressure vessels, molds, cyclones, crushers and more.
Usinage St-Laurent has been a supplier of mechanical components and systems to the hydroelectric industry since 1986. We fully rehabilitate turbine and alternator components, and our double-column vertical lathe—with a 263" diameter and 60-ton capacity is perfect for machining head cover, bottom ring and turbine guide bearing. We also have a 5-axis horizontal boring mill for machining wicket gates or runner blades.

For over 25 years, Usinage St-Laurent has been machining thin-walled monolithic structures for aerospace applications, particularly satellite panels used in satellite systems. Precision and rigour are paramount at our company, allowing us to machine structures as large as 3 m x 3.3 m with zero margin for error!

We also manufacture certain mandrel designs—a rotating mechanical part that enables our customers to create caterpillar tracks for agricultural tractors. In addition, our Fermat 5-axis horizontal boring machine is ideal for convex, concave or undercut surfaces.

Usinage St-Laurent began operations in major sectors such as shipbuilding, pulp and paper, and the steel industry. With over 45 years' experience, the company is perfectly equipped to bring your most complex projects to fruition. Not only do we craft components from the ground up, but we excel at refurbishing your production equipment. What's more, our partnership with Aciers Richelieu allows us to provide a more comprehensive service offering and empowers us to boost productivity and deliver heightened expertise.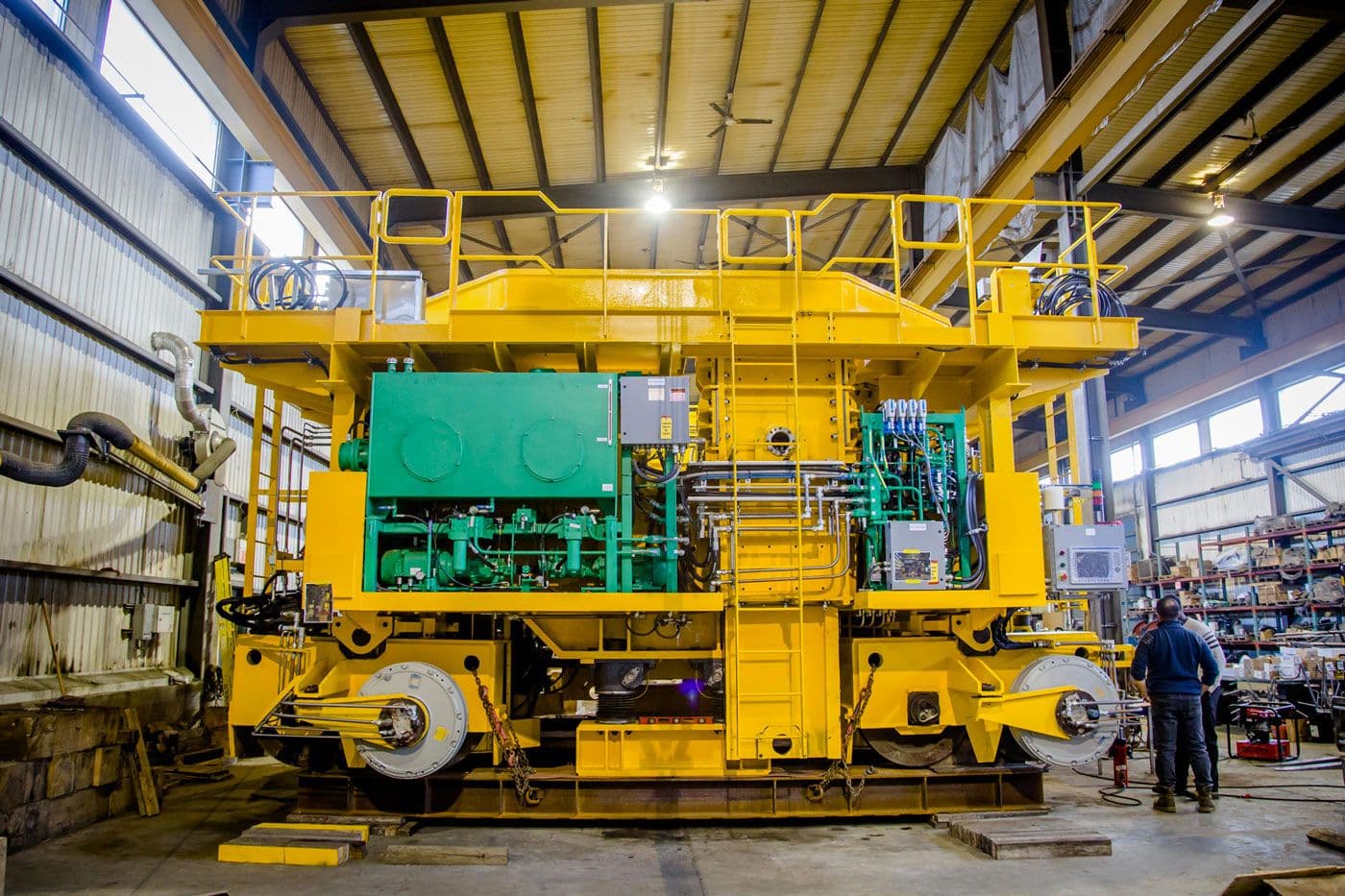 Projects by market sector
Chemical and other industries