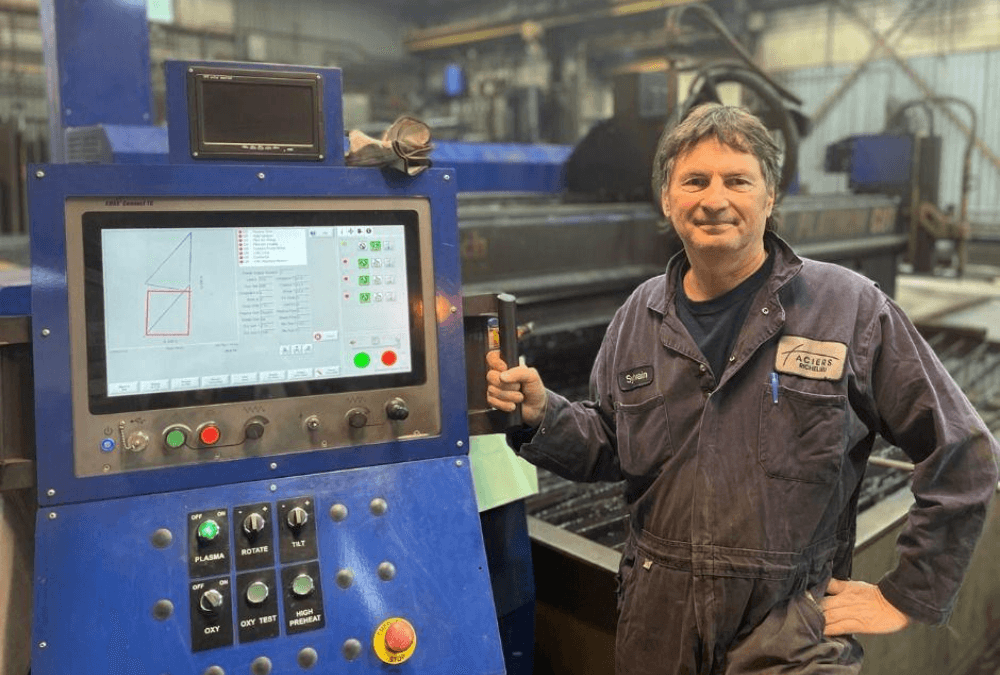 Sylvain operates our cutting table since his arrival at Aciers Richelieu, 25 years ago. A position that he was able to take in hand with ease thanks to his various professional experiences and his training in industrial design.
When we ask him the secret behind his long career with us, he answers that he appreciates the confidence that his managers have in him. We feel very fortunate to have had Sylvain on our team for so long.
Congratulations for your 25 years Sylvain. And especially thank you for all these years of service!