Services
We have the talent to make your projects happen
The heavy industry undertakes big and beautiful projects. As these are often important investments, Aciers Richelieu and Usinage St-Laurent makes sure that they are efficient and perpetual, at all levels.
Conception
We stand by your side throughout the entire process.
In 1995, we added a design department to provide engineering support and develop new mechanical parts and equipment.
We take full charge of your project, from start to finish, whether it's a rehabilitation or a new design. Each project is carefully analyzed by our draftsmen, project managers and engineers. At Aciers Richelieu and Usinage St-Laurent, we use Solid Edge 3D and AutoCAD for our design work.

Our draftsmen and project managers will schedule a visit to your facility to provide consultation, perform evaluations, help with planning and material selection, and conduct measurements.

Levering our expertise, we offer eco-friendly alternatives. Let us assist you in modernizing your equipment through our design department, which comprises 10 highly skilled and experienced designers alongside 5 proficient engineers.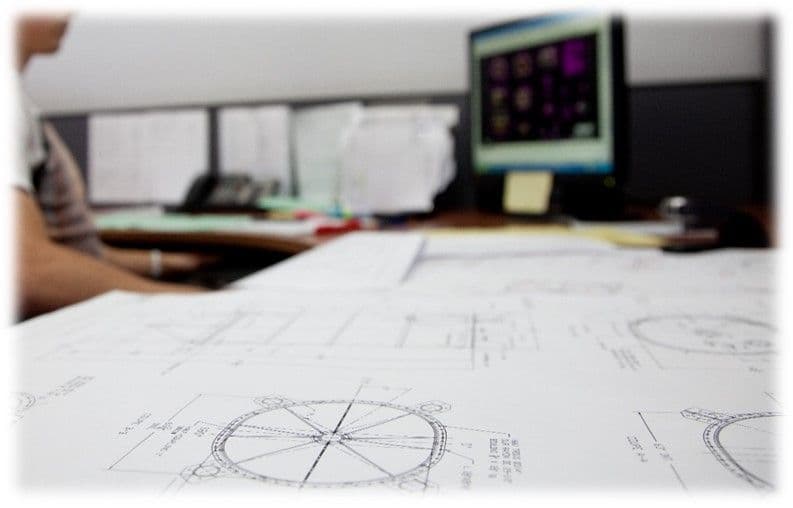 Conception
From renovation to turnkey
Aciers Richelieu specializes in rehabilitating heavy industry mechanical equipment, particularly for metallurgical and hydroelectric applications.
Our 40 welders operating on two shifts give us the manpower needed to handle turnkey, new or rehabilitation projects. We are CWB CSA W47.1 / W47.2 and ASME Section VIII, Division 1 U-Stamp certified.

Equipped with several assembly tables, positioners, 28' below the hook clearance, and a lifting capacity of 50 tons, we have the capability to produce and restore exceptionally large mechanical components.

Through our three plants, encompassing cutting tables, forming equipment, and a range of departments, we possess the capacity to assist in multimillion-dollar projects, from the initial design phase to the final commissioning at your plant.

Aciers Richelieu manufactures turnkey pressure vessels and repairs existing equipment.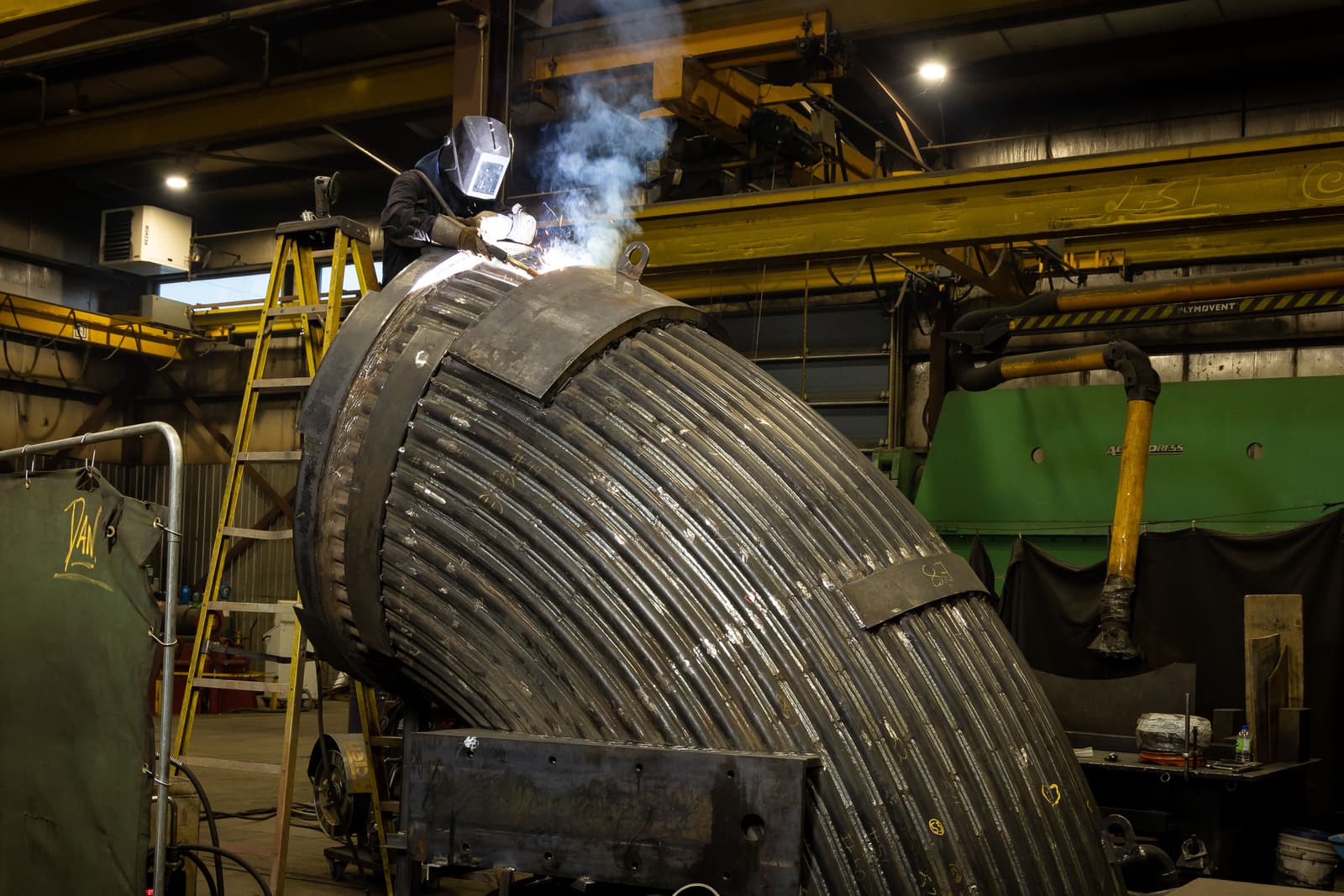 Conception
Medium to large-scale machining
Usinage St-Laurent specializes in mechanical component rehabilitation in heavy industry, such as hydroelectricity, and new thin-walled and monolithic structures.
Our Fermat 5-axis boring machine is well-suited for machining of blades, impellers, guide vanes and all types of convex or concave surfaces, boasting a remarkable capacity of 20 tons.

Ideal for hydroelectric components such as gate operating rings, top and bottom bases, as well as metallurgical applications, this double-column CNC machine features a substantial 60-ton capacity and a high-speed spindle. Usinage St-Laurent has gained extensive expertise in the rehabilitation and manufacture of hydroelectric components, particularly turbines and alternators.

Usinage St-Laurent has extensive expertise in rehabilitating and manufacturing hydroelectric components, especially the turbine section.

Usinage St-Laurent has been manufacturing thin-walled monolithic structures for aerospace applications for over 20 years. Our expertise and precision have enabled us to machine structures as large as 119'' x 130'' (3 m x 3.3 m).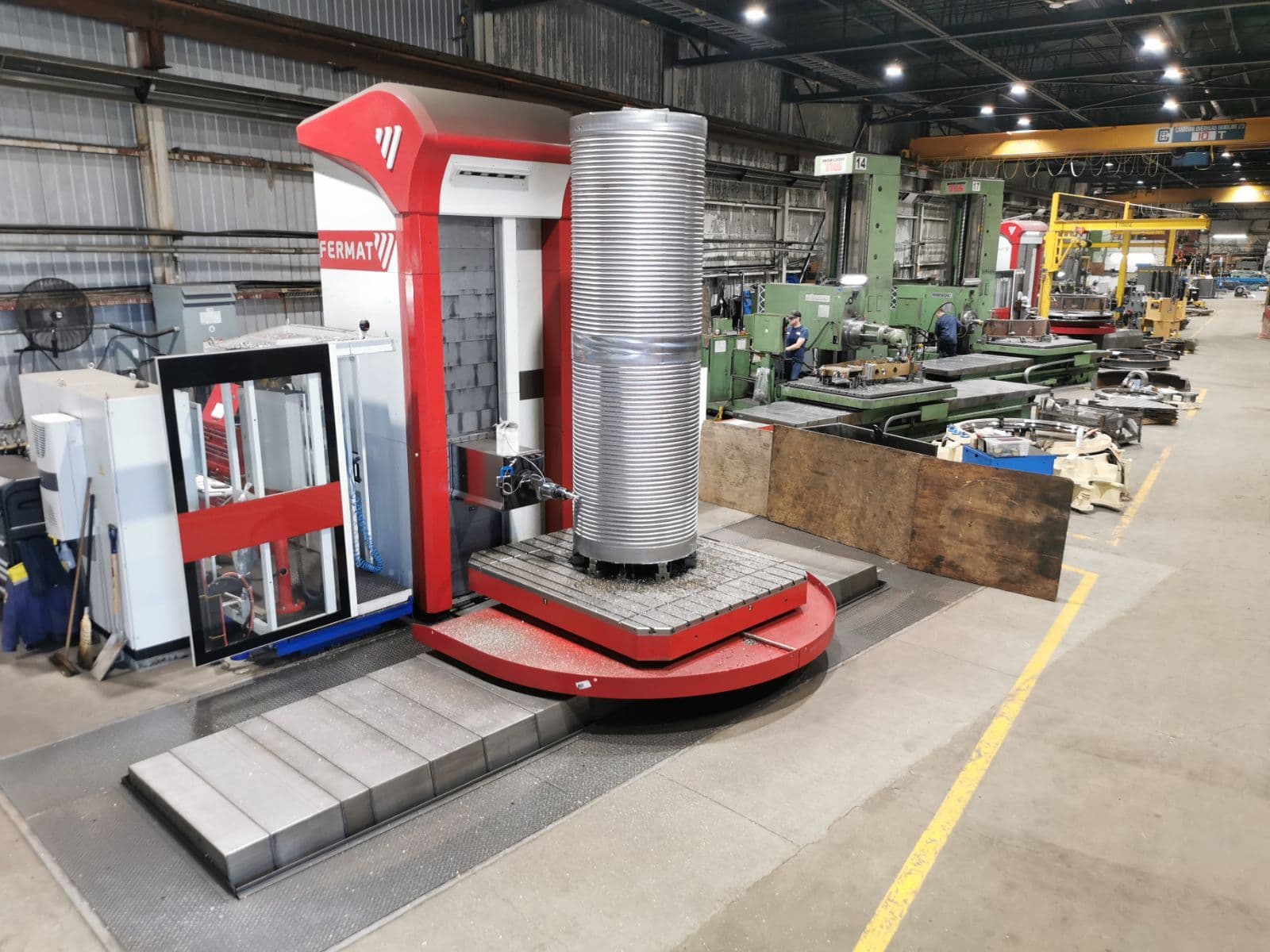 Conception
From component cleaning to flawless finish
Whether it is to take up the initial cleaning at the rehabilitation project or to finish a specific part, Usinage St-Laurent has substantial knowledge in the sandblasting and painting of hydroelectric components.
Since 2017, Usinage St-Laurent has had the necessary certifications and accreditation procedures for sandblasting lead-containing paint. This step is frequently required during the rehabilitation of hydroelectric components.

Our sandblasting and painting chambers measure 35 x 18 x 11' respectively.

· SSPC standards · Sandblasting with steel and glass beads · Oil and water-based paint system · Holiday test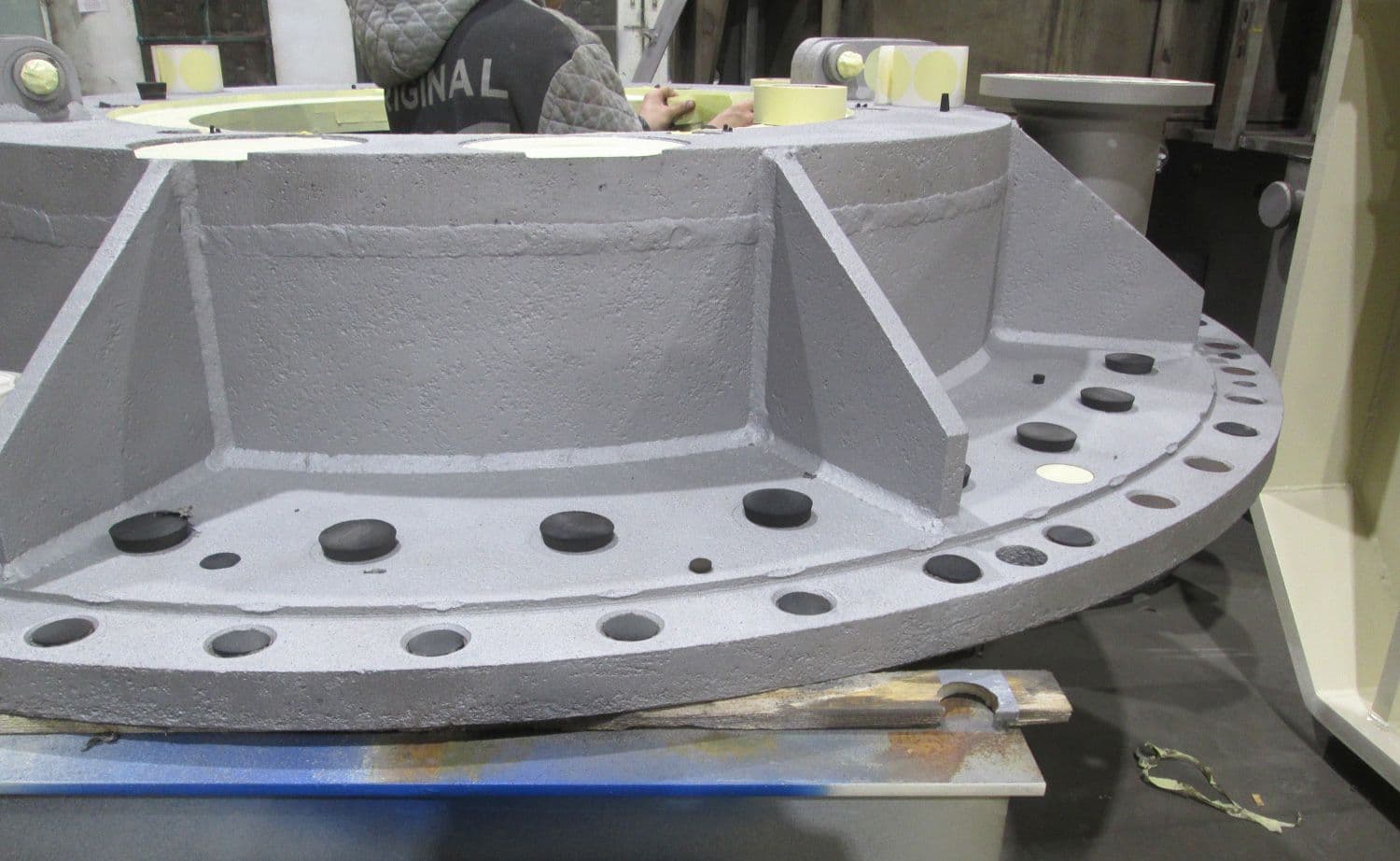 Conception
Quality and precision are part of our daily routine
Our commitment revolves around delivering products that align with the needs of our customers. Central to our operations are our highly qualified personnel and top-of-the-line tools.
Our acquired expertise in renovation frequently serves as a crucial initial stride towards enhanced performance. From time to time, we engage in work involving machinery, while on other occasions, we leverage high-performance portable tools, such as our Hexagon 7540 measuring arm.

Optimizes inspection and facilitates reverse engineering.

3D measurement With a measuring radius of 13 inches, this portable tool allows for swift assessments of shape irregularities, positioning, orientation and surface comparisons, achieving precision at a remarkable accuracy of 0.0022 inches.
Conception
For all industrial maintenance work
Our team is not governed by the Construction Decree. It is run by qualified management staff with many years' experience.
For a turnkey service for industrial maintenance work such as plant shutdowns, equipment dismantling, mechanical maintenance or welding

Our team of just over 40 employees includes welders, industrial mechanics, engineers and supervisors to complete planned or emergency maintenance work.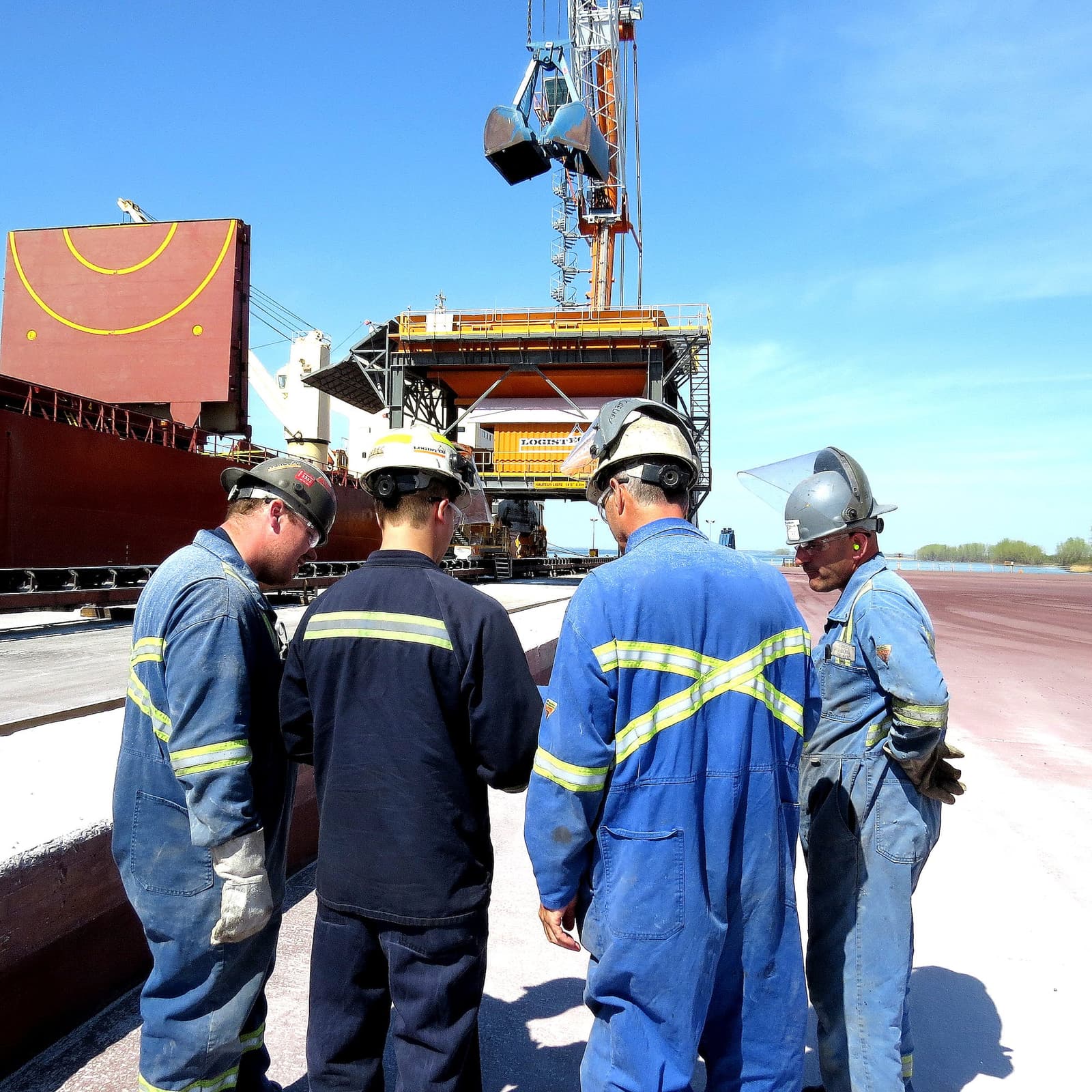 Beyond manufacturing
Our Fermat 5-axis CNC horizontal boring machine with a machining capacity of 158" x 98'' (4 x 2.5m) with a 78'' x 94'' 20-ton rotary table ensures increased productivity and precision, and is ideal for machining concave or convex surfaces.

Chromium carbide is known for its high hardness and wear resistance, it has a dense crystalline structure and excellent thermal stability. These properties make it a widely used material in heavy industry, particularly in mining. Chromium carbide is often used as a protective coating in applications requiring high abrasion resistance, due to its hardness and wear resistance. As such, it is used in high-wear areas for equipment handling fine-grained abrasive materials like dump trucks and much more. In addition, chromium carbide is also used in components exposed to high temperatures without degrading. In short, this unique alloy applied to a steel plate provides a hardness of up to 60 RC. This ensures greater resistance to wear and extends the life of your equipment exposed to severe abrasion conditions, thereby reducing downtime and maintenance costs.

Aciers Richelieu can provide certified, turnkey pressure vessels complying with ASME U-Stamp Section VIII, Division 1 and B31.1 and B31.3 Pressure Piping requirements. Pressure vessels certified to meet these requirements are custom-built, taking into account pressure and temperature conditions, and materials used. ASME U-Stamp certification guarantees quality, safety and reliability of such equipment, and is often required in regulated oil, steel and chemical industries. By choosing these units, your company can be assured of high-quality equipment that meets the most stringent safety and performance international standards.

We have a lead management program enabling us to sandblast lead-contaminated parts. Until the 1960s, lead was used as a pigment in the majority of oil-based paints. Our procedures allow us to safely remove paint from components in order to carry out inspections and repairs. The process and requirements involve several steps to dispose of contaminated residues and ensure the safety of plant employees. This enables our customer to comply with modern safety standards and eliminate the risks associated with lead exposure. Sandblasting lead paint is often used when rehabilitating hydroelectric components. Abrasive particles remove paint and coating, allowing access to the original surface.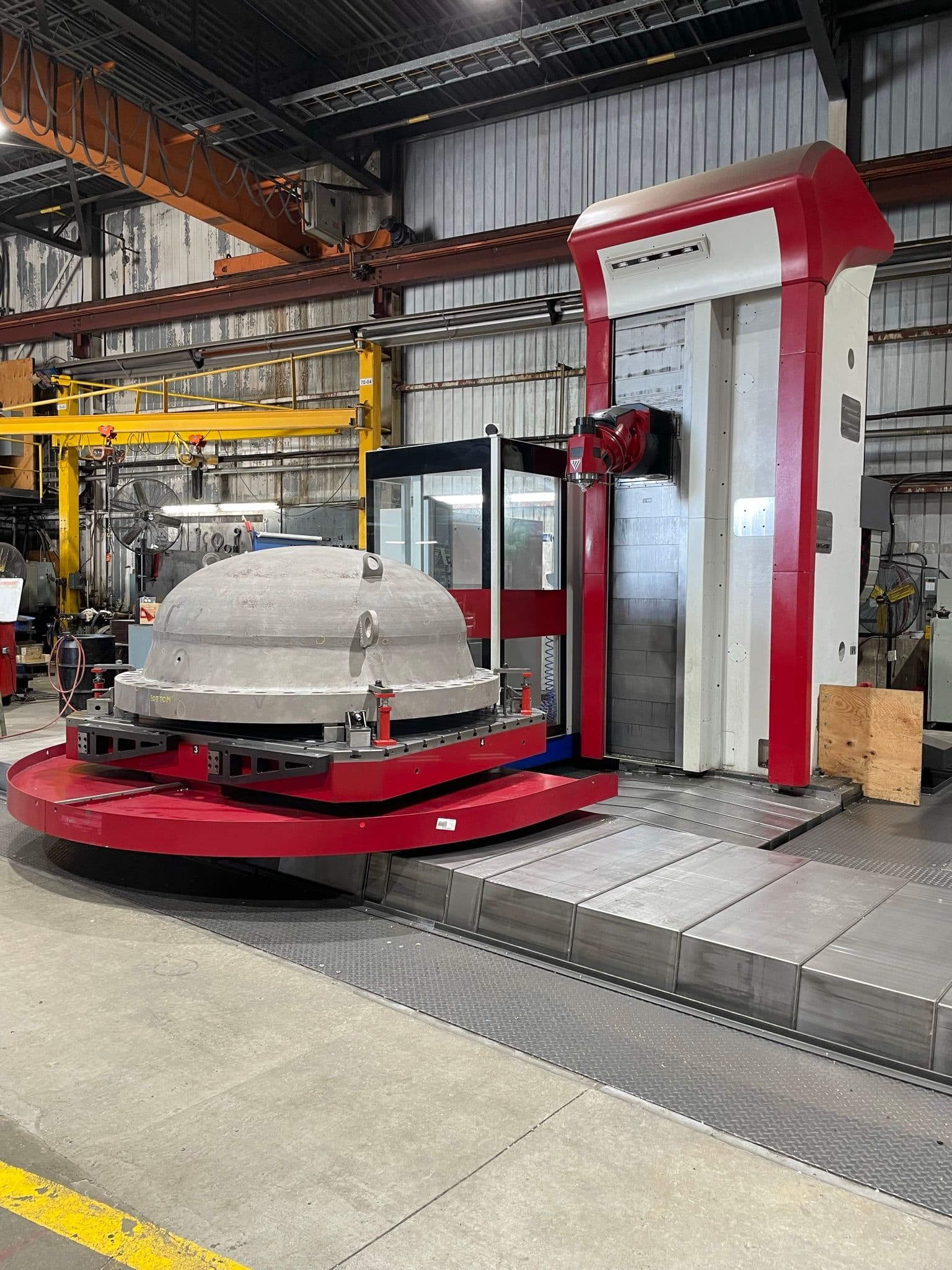 Store your belongings with complete peace of mind.

Entrepôt Adélard-Boucher
Adress

1305 Adélard-Boucher street, Sorel-Tracy, Québec J3R 5S2

Surface area

40 000 square foot

Outdoor area

36 000 square foot

Lifting capacity

25 tons

Entrepôt Élizabeth
Adress

220 Élizabeth street, Sorel-Tracy Québec J3P 4H9

Surface area

11 500 square foot

Outdoor area

N/A

Lifting capacity

12 tons

Entrepôt Victoria
Adress

84 Victoria street, Sorel-Tracy Québec Canada J3P 1Y7

Surface area

5 000 square foot

Outdoor area

N/A

Pressure vessels

Canadian Welding Bureau (CWB)

Iso 9001-2015

Security
ASME U-Stamp Section VIII, Division 1
Aciers Richelieu provides certified, turnkey pressure vessels, including all design, manufacturing, inspection and certification requirements for all pressure vessels.

ASME B31.1 et B31.3 Tuyauterie sous pression
Aciers Richelieu complies with requirements for design, materials, manufacture, assembly, examination, testing, inspection, operation and maintenance of piping systems found particularly in industrial plants.

CSA W74.1 Division 2 et CSA W59
· Certification of steel-fusion welding companies · Welded steel construction (arc welding)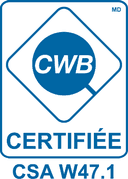 Quality management system (QMS)
We've been certified since 2009, demonstrating Aciers Richelieu and Usinage St-Laurent's ability to provide services, products and systems compliant with customer requirements and regulatory frameworks. We aim to continually optimize our methods and organization. This makes it possible to review and optimize existing processes, and to perpetuate good business practices.

Cognibox
Aciers Richelieu has been a Cognibox member since 2012. This certifies us as a safe and socially responsible supplier and simplifies the qualification and compliance process for your needs.

Prevention mutual
Our two health & safety advisors (plant and site) contribute to fostering healthy and safe workplaces for all our employees. Aciers Richelieu and Usinage St-Laurent are members of a prevention mutual that groups together several companies based on their performance in occupational health and safety.