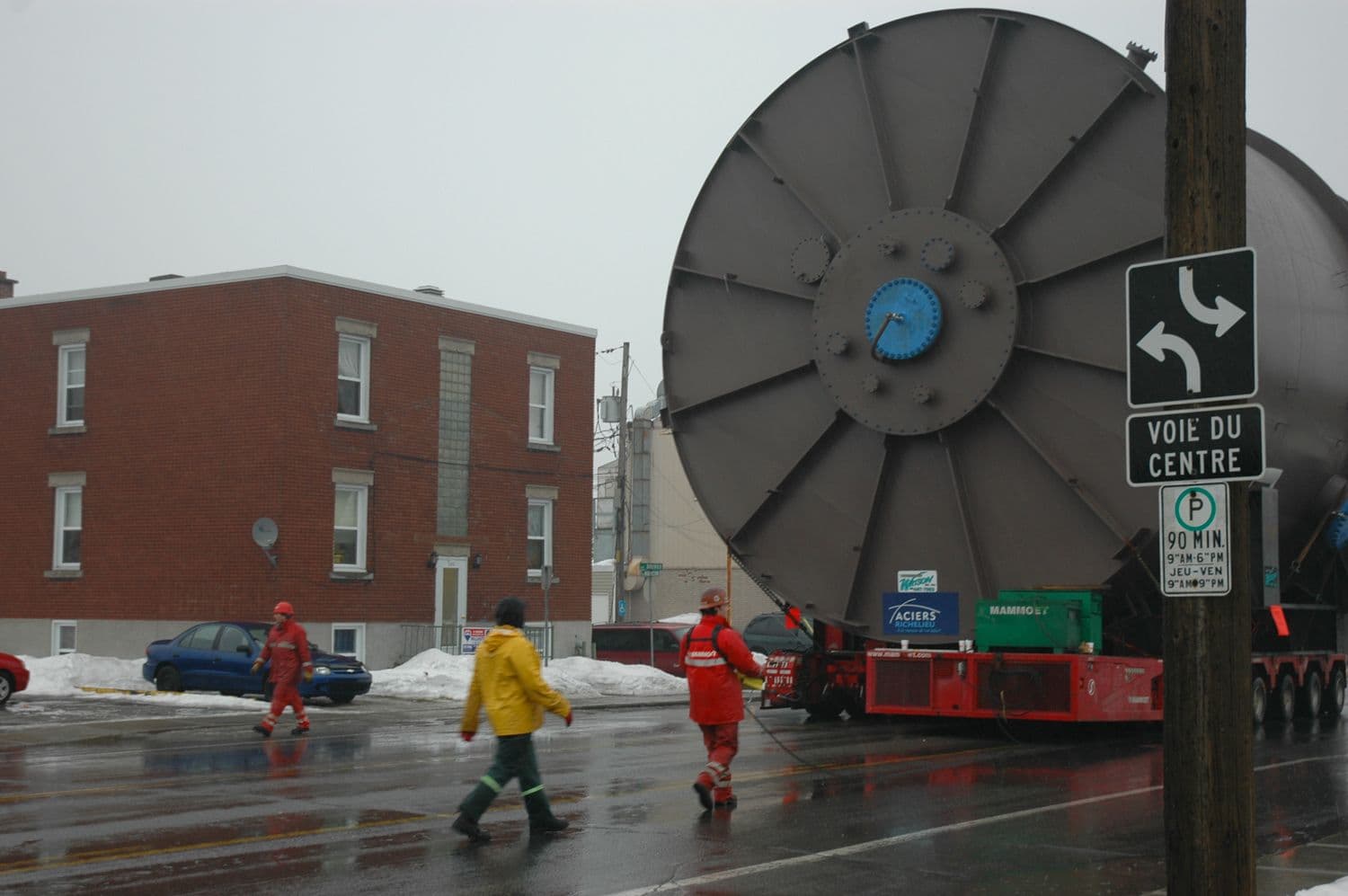 The successful delivery of the 140,000-pound tank to Rio Tinto Fer et Titane marked a significant and historic milestone for Aciers Richelieu.
Delivery of this colossal 140,000-pound tank required the use of a platform equipped with a self-levelling mechanism. An operator steered the platform remotely by walking a short distance ahead of it while manipulating the controls from a portable dashboard.
Relocating a component measuring 33' (10.6 m) in diameter and 53' (16.6 m) in length, demanded exceptional coordination between Aciers Richelieu, Hydro-Québec and the escort company. All upstream electrical, telephone and distribution cables measuring less than 13 m high had to be temporarily relocated. In addition, some signal poles, particularly those at the intersection of Chemin Saint-Roch and Route Marie-Victorin, were removed to create the required space.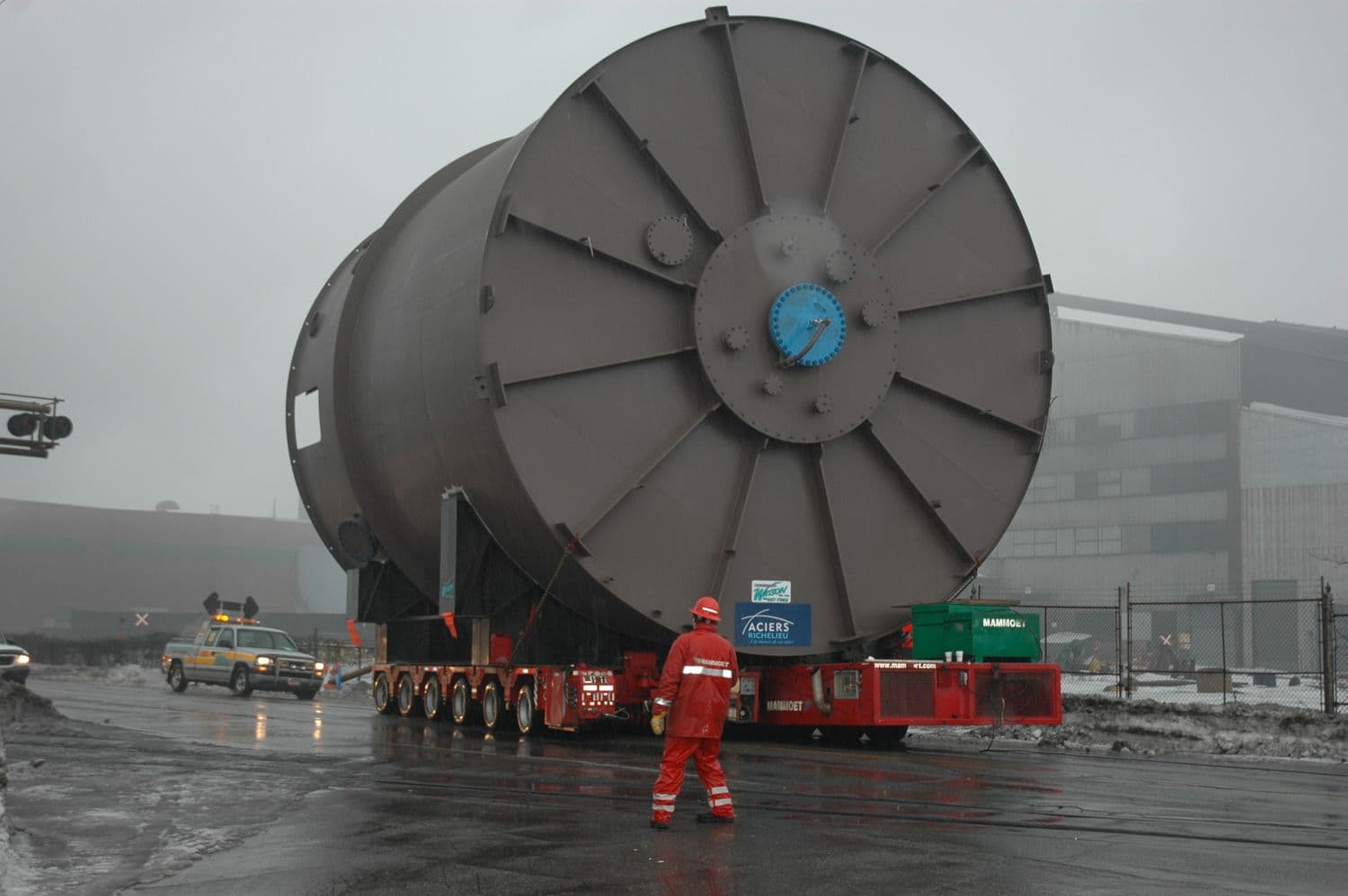 Originally pre-assembled in our Sorel plant, this component was subsequently mounted by our team in our Tracy facility. To move it out, we even had to partially dismantle a section of our building. This represents the largest part ever manufactured by Aciers Richelieu.
With a capacity of 1,000 tonnes, this piece of equipment served a pivotal function in the reprocessing of used acid during the UGS plant expansion project in 2006. The longevity of this equipment was dramatically increased, exceeding threefold thanks to the implementation of chrome carbide!